THE LAUNDRONAUTS
podcast episodes now available everywhere!
TUNE IN. CLOSE YOUR EYES. YOU WON'T BELIEVE YOUR EARS.
The Laundronauts:
A Potentially Untrue Tale Based On Actual Events
Conceived, written, directed, and executive produced by Colin MacKenzie Mitchell, starring the late great Ed Asner, in one of his final performances, along with Hedwig & the Angry Inch star, John Cameron Mitchell, episodes are now available everywhere you get your podcasts.

The Laundronauts is a modern day fairytale that answers one of the great mysteries of our times: Where do the missing socks go? Season One encompasses 10 episodes, 12 original songs, and 5 hours of ear-to-ear entertainment. The production is a collaboration between IHeart Media, Noel Brown, lead executive producer, and Mitchell's own company, Little Brother Sam Productions. Tune in. Close your eyes. You won't believe your ears.
New York Times Mention of Laundronauts
"I also provided voices for my brother Colin MacKenzie Mitchell's [upcoming] "The Laundronauts," starring the late great Ed Asner, about a boy who is stuffed into a washer by a bully and disappears. His friends, the Laundronauts, must go in and rescue him. I play the Spirit of Absentia, the land beyond the washer where all the lost things go: socks, coins and boys. Along with their hopes, fears and dreams. Lockdown metaphors abound." -John Cameron Mitchell, New York Times, 2021
---
"A Sense of Wonder"
Ed Asner talks about the Laundronauts
Ed Asner (1929-2021)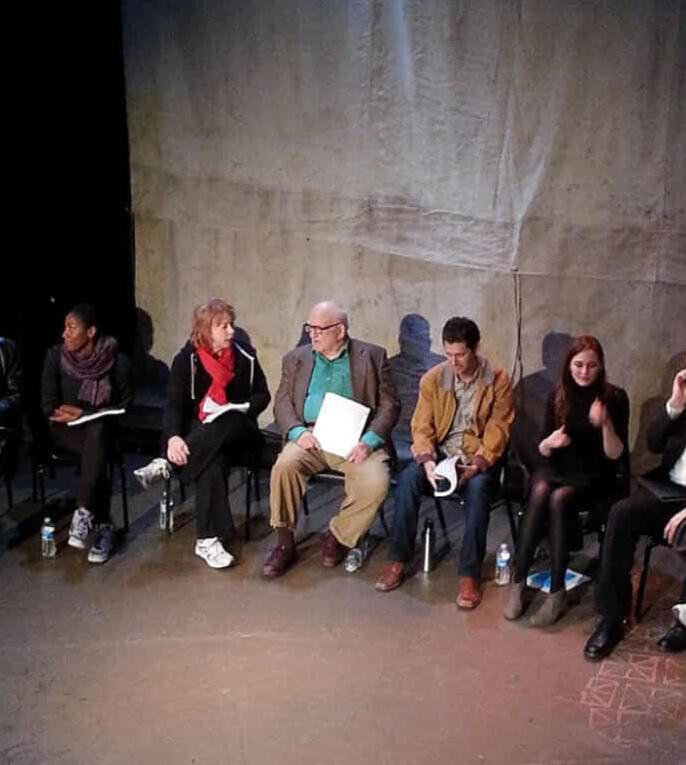 ---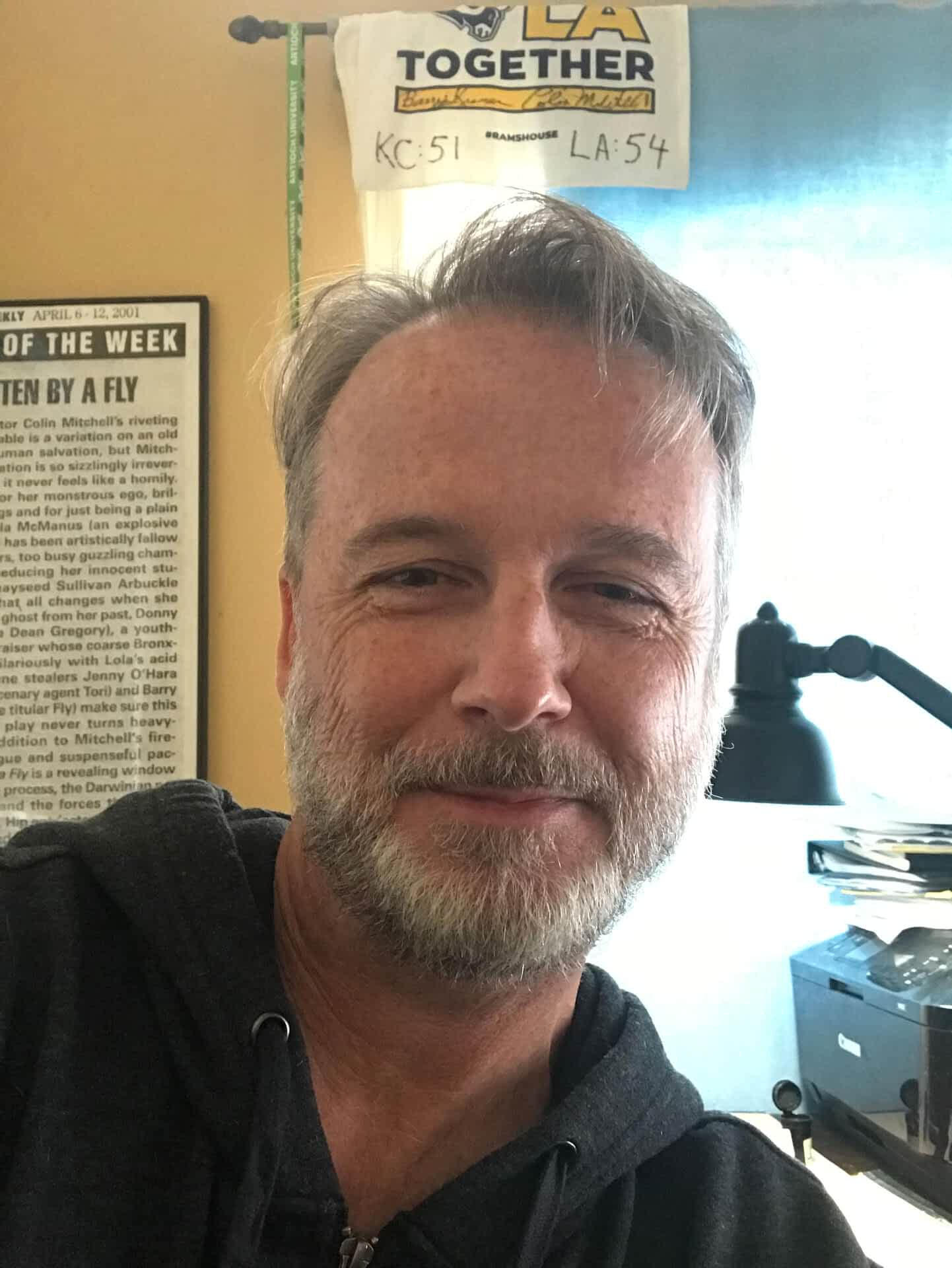 Colin MacKenzie Mitchell
Executive producer, writer, director
A recent graduate of the inaugural Antioch University-Santa Barbara MFA in Writing and Contemporary Media Program; co-founder and Editor-in-Chief of Bitter Lemons, the most popular performing arts site in Los Angeles, circa 2008-2016; winner of the 2003 Chesterfield Screenwriting Fellowship; Mitchell has worked in the arts, entertainment and media industries for over 30 years, as an actor, writer, director, executive producer, editor-in-chief, and teacher, in film, TV, theater, and the sequential and graphic arts.

As an actor: Broadway and National Touring productions of Six Degrees of Separation; Film and TV: Rabbit Hole, LA Confidential, Hard Four, The Interrogation, Combination Platter, The Chocolate War and Star Trek: The Next Generation; other roles include Off-Broadway and regional productions in NYC, Seattle, San Francisco, LA, Boston, and Washington D.C.

As a writer: Currently developing a transmedia franchise entitled The Laundronauts with Ed Asner, author of Marvel's Out of Reach and Double Take's Remote: Dead Air; he has written, directed, and produced two short films: Memphis Calling starring Craig Robinson (The Office), winner of the 2008 San Joaquin International Film Festival Best Short Film, and Labor Intensive starring Rich Sommer (Mad Men); his first feature, Welcome to September, was produced and released through Scarpaci/Kelly Productions in 2008; he has written screenplays for such companies as Alcon Entertainment, Automatic Pictures, Keylight Entertainment, Scarpaci/Kelly Productions, Bee Holder Productions and Wil-Horn Enterprises, and such producers as Steve Wegner (Racing Stripes), Frank Beddor (There's Something About Mary), Nellie Bellflower (Finding Neverland) and Steven Lee Jones (You Don't Know Jack).

As a playwright: NYC productions include: Linden Arden Stole the Highlights, Ensemble Studio Theatre, God's Butt, At the Break of Day, Stolidly Opposed, New Jersey, Double Take and Too Many Sugars in the Tea at the AboutFace Theatre
Company; in Seattle: Like a Beast and Musing at the New City Theatre and Stolidly Opposed with the AHA! Theatre Company; in San Francisco: Linden Arden Stole the Highlights and Flurrious at The Edinburgh Castle; in Los Angeles: Madness! Murder! Mayhem! at Zombie Joe's Underground, Mission to Mate at the 2012 Hollywood Fringe Festival, Breaking and Entering at Theatre 40 and Zombie Joe's, Musing at The Production Company, Bitten by a Fly at the Actor's Lab, Yolanda and the Black Muslim Bakery at the Falcon Theatre, Turnips & Passion at the Sierra Stage, and Linden Arden at the Sierra Stage, Two Roads Theatre and the 2014 Hollywood Fringe Festival.

Honors: A 2017 Riskin-Rintels Scholar, Winner of the 2014 Spirit of the Fringe Award for Best Writing, Nominated for the 2014 Best Solo Performance at the Hollywood Fringe Festival, a 2012 Ticket Holder Award Winner for Best Playwriting, Winner of the 2009 Maddy Award for Outstanding Writing, a Finalist
for the 2006 Actors Theatre of Louisville Heideman Award for Playwriting, a Finalist for the 2005 Alleyway Theatre Maxim Mazumdar New Play Award, a 2003 Winner of the Paramount Pictures' sponsored Chesterfield Screenwriting
Fellowship, a Finalist for the 1998 Nichols Screenwriting Fellowship, a Finalist for the Sundance Film Festival Screenwriting Award, Nominated for the 1998 ADAA Best Solo Performance Award, and Winner of the 1996 Dramalogue
Awards for Acting and Writing.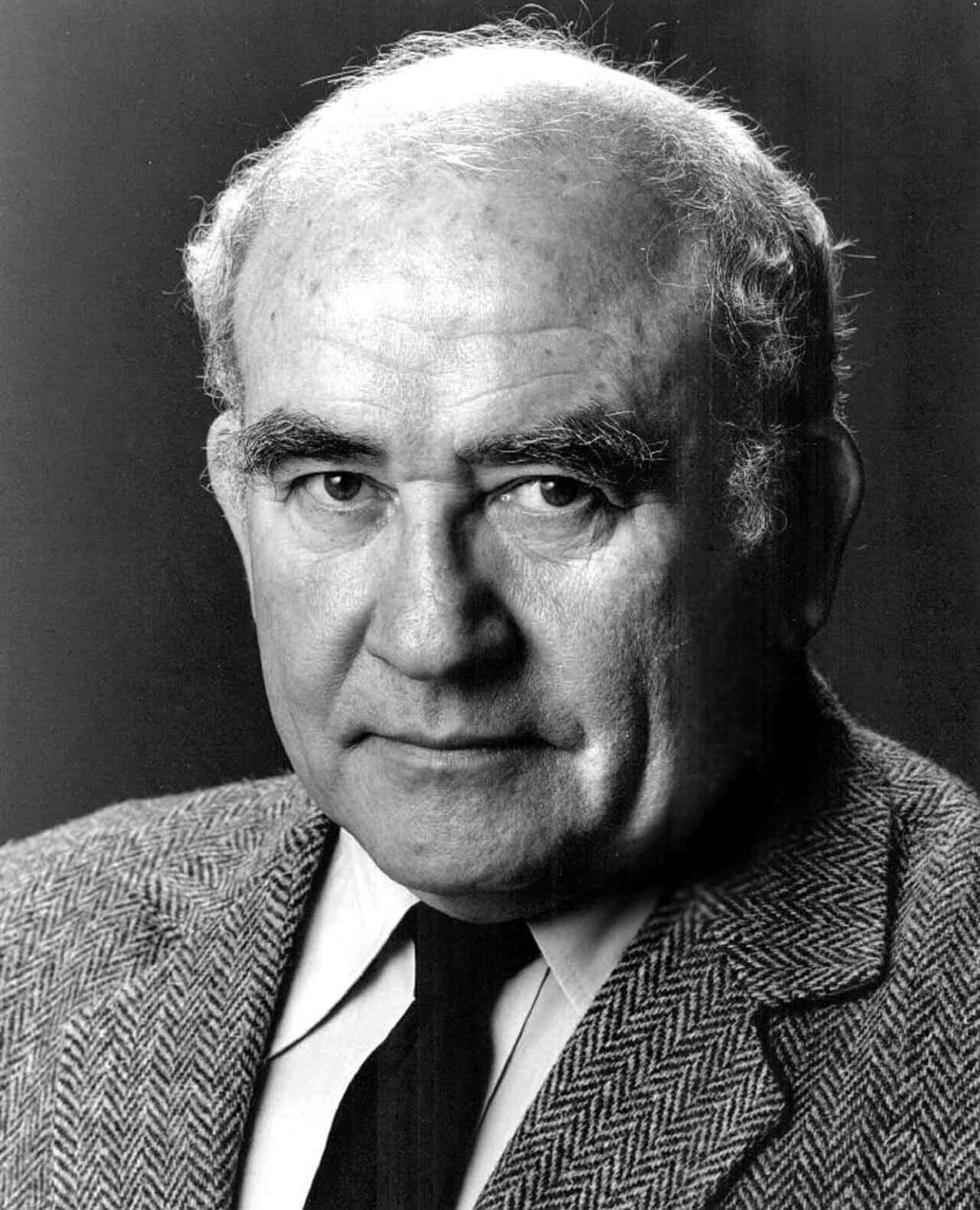 Ed Asner
Executive producer, voice actor
Ed Asner (November 15, 1929 – August 29, 2021), was an American actor, voice artist, and a former president of the Screen Actors Guild. He was perhaps best known for his role as Lou Grant during the 1970s and early 1980s, on both The Mary Tyler Moore Show and its spin-off series Lou Grant, making him one of the few television actors to portray the same character in both a comedy and a drama. He was the most honored male performer in the history of the Primetime Emmy Awards, having won seven – five for portraying Lou Grant (three as Supporting Actor in a Comedy Television Series and two as Lead Actor in a Dramatic Television Series). His other Emmys were for performances in two of the most significant television miniseries of the 1970s: Rich Man, Poor Man (1976), where he won for Outstanding Lead Actor for a Single Performance in a TV series, and Roots (1977), for which he won for Outstanding Single Performance by a Supporting Actor in a TV series.

He played John Wayne's adversary Bart Jason in the 1966 Western El Dorado. He has played Santa Claus in several films, notably in 2003's Elf. In 2009, he starred as the voice of Carl Fredricksen in Pixar's animated film Up and made a guest appearance on CSI: NY in the episode "Yahrzeit". In early 2011, Asner returned to television as butcher Hank Greziak in Working Class, the first original sitcom on cable channel CMT. He starred in Michael, Tuesdays and Thursdays, on CBC Television and appeared in The Glades. Asner guest-starred as Guy Redmayne in the sixth season of The Good Wife. In 2020 he guest starred in an episode of Modern Family and had a recurring role as James Staghorne Sr. on Briarpatch.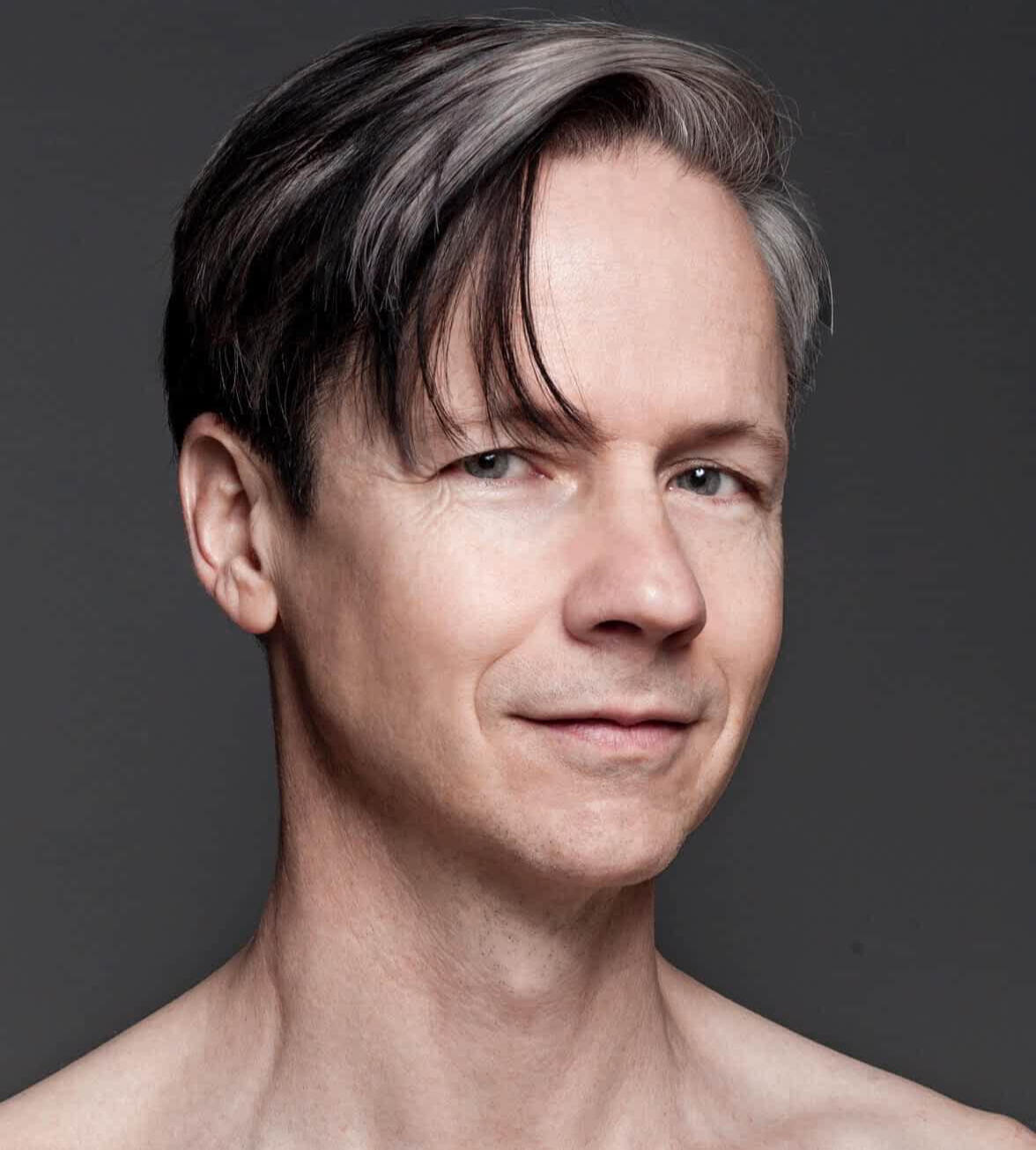 John Cameron Mitchell
executive producer, voice actor
Best known for Hedwig and the Angry Inch, and numerous film and TV roles as a writer, actor and director, he stars in Universal's upcoming "Tiger King" remake. Mitchell was born in El Paso, Texas and was raised on a variety of military bases in Kansas, New Mexico, Pennsylvania, and Germany. His father, John Henderson Mitchell, was a U.S. Army major general and the U.S. Commander of West Berlin from 1984 to 1988. His mother, Joan Cameron Mitchell, a native of Glasgow, Scotland, immigrated to the United States at a young age to become an art teacher. He had an older brother who died at birth and three younger brothers: Christopher Lloyd, Colin MacKenzie, and Samuel Latham, the last of whom died in 1977 when Mitchell was in eighth grade. He was raised devoutly Roman Catholic and attended Catholic schools in both Scotland and the U.S., including St. Xavier High School in Junction City, Kansas, and St. Pius X High School in Albuquerque, New Mexico, graduating from the latter in 1981. His first stage role was as the Virgin Mary in a Nativity musical staged at a Scottish Benedictine boys' boarding school when he was 11 years old. He studied theater at Northwestern University from 1981 to 1985.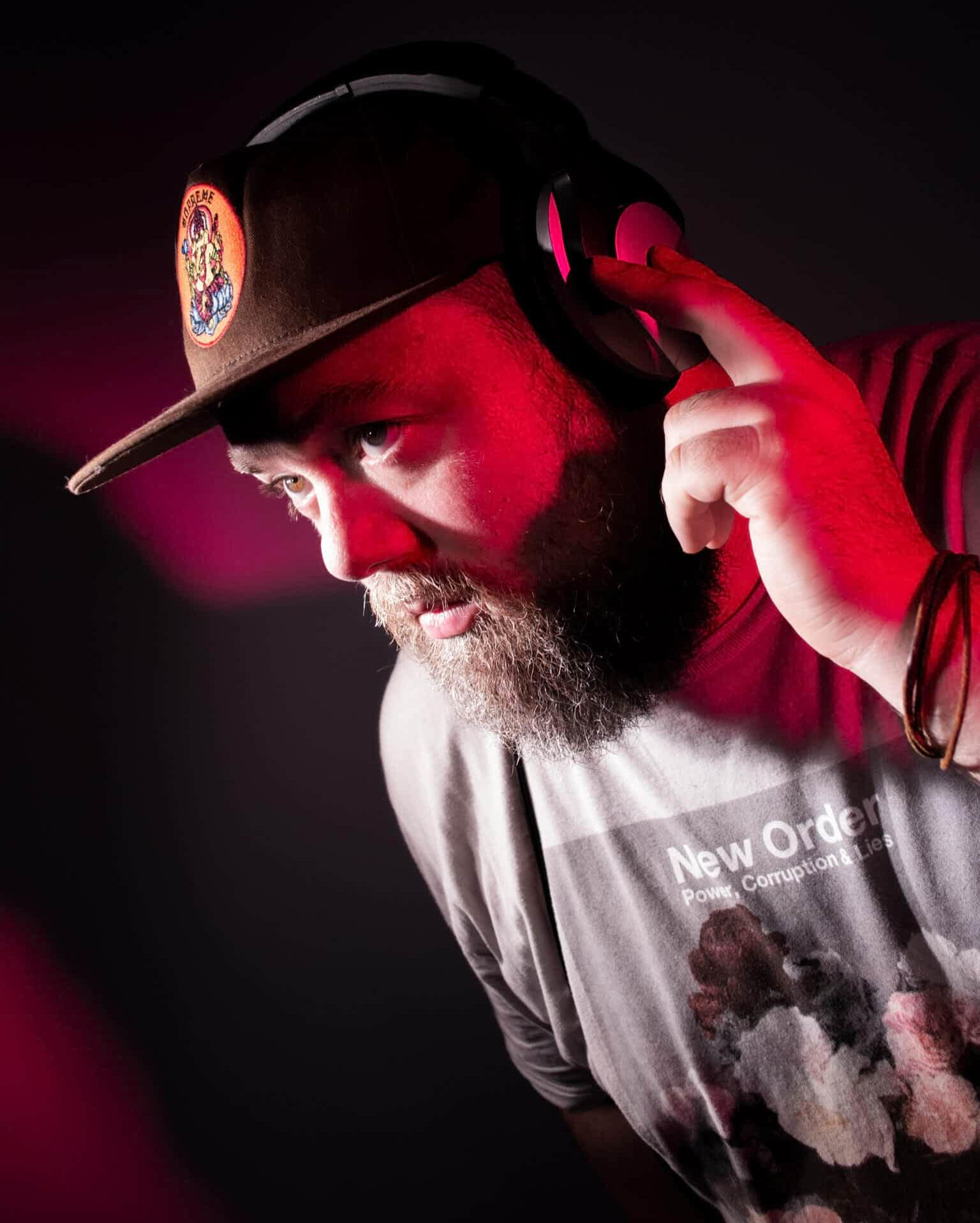 Noel Brown
Lead Executive Producer, IHeart Media
Lead Executive Producer for podcasts at IHeart Media, Noel Brown is a podcaster, musician, and filmmaker living in Atlanta, Georgia. Born to two opera singers in Wurzburg, Germany. Brown spent his early childhood traveling abroad with his parents, making his home in the dressing rooms of great opera houses the world over. As he wandered through these clandestine corners of high society, Brown developed an unshakable sense that something was operating beneath the surface of it all. Something sinister and unseen pulling the strings.

While earning his bachelor's degree in film production from Augusta University, Brown became the youngest reporter for Georgia's NPR affiliate, Georgia Public Broadcasting, where he wrote and produced radio features on everything from local and state politics to environmental issues and the nuclear industry. Using the skills he honed as a radio reporter, Brown took his first dive into the world of conspiracy realism with a documentary on the Georgia Guidestones, a mysterious granite monument bearing a list of commandments for establishing a new world order. The film went on to win the award for best documentary short at the Atlanta Film Festival.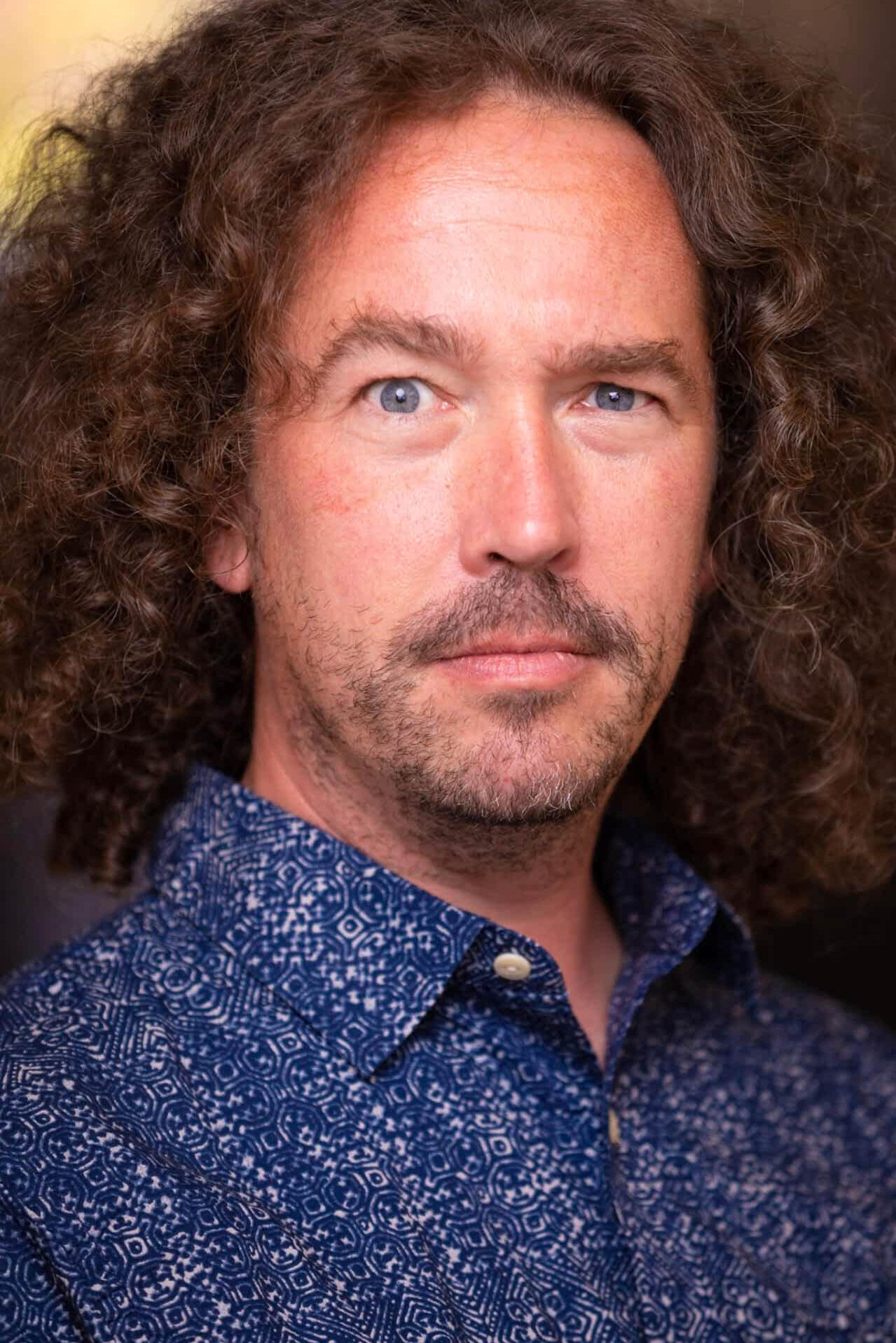 David McKeever
Sound Designer, Music composer, Producer
Dave McKeever is a Helen Hayes Award nominated Sound Designer, and has designed and composed music for numerous films, television shows, podcasts and theatrical productions. He is a founder and Producing Director (2008-2019) of The Hollywood Fringe Festival (www.hollywoodfringe.org); a company member of Lost Moon Radio, an LA-based music and sketch comedy group (www.lostmoonradio.com); and served as the Technical Director for live events for Southern California Public Radio (www.kpcc.org) from 2012-2016.
---
Season One
Chapter One: "In Absentia"

Chapter Two: "Project Raisin Sauce"

Chapter Three: "Mount Perry"

Chapter Four: "As Dreams Are Made On"

Chapter Five: "The City of What The"

Chapter Six: "The Mind of Charlie Evans"

Chapter Seven: "In a Goddess Da Vida"

Chapter Eight: "A State of Cataclysmia"

Chapter Nine: "The Heart of the Matter"

Chapter Ten: "The Passion of Hoodwink"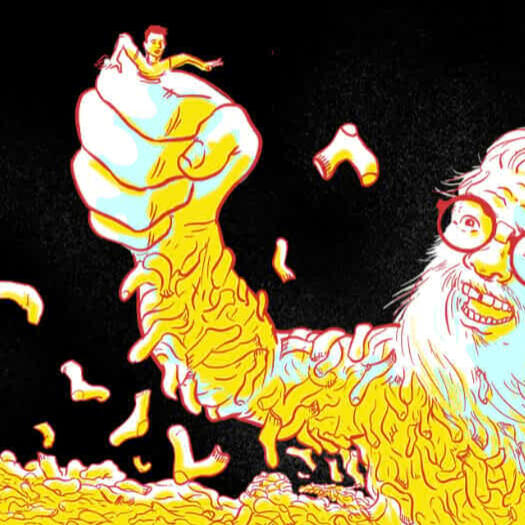 ---
SONGS
"When Your Summer Turns into autumn"

"Onward You Must Go"

"Shirase Nobu Knew What to do"

"Cinnamon Synonym"

"The Sea of Antipathy"

"Watch Where You're Walking, Old Man"

"Baroque Artichoke"

"The Grand Dame"

"Chocolate & Wine"

"A Malignancy"

"This Then This"

"Every Yard, Every Drop, Every Word"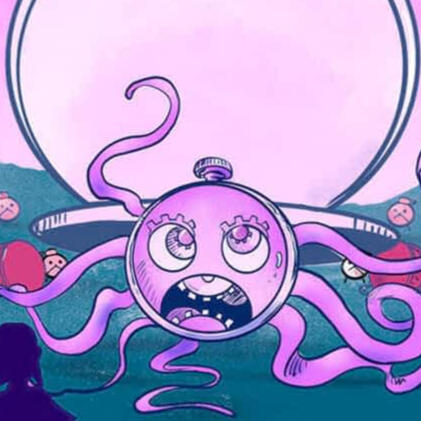 ---
CAST
| | |
| --- | --- |
| Ed Asner | As the Narrator |
| John Cameron Mitchell | as Absentia |
| Evanne Toqe | As the sister |
| Max Mitchell | as the Brother |
| Corey Krueger | as JD/Sludge |
| Stephen Kearin | as Hoodwink |
| Alison Fraser | as Madam Russia, Queen McClanker, and Great Granny Manny |
| Isaac Robinson-Smith | as Mr. Kingman, Nunzio the Newspaperist, Officer Oosterhaus, the Street, and Roscoe Evans |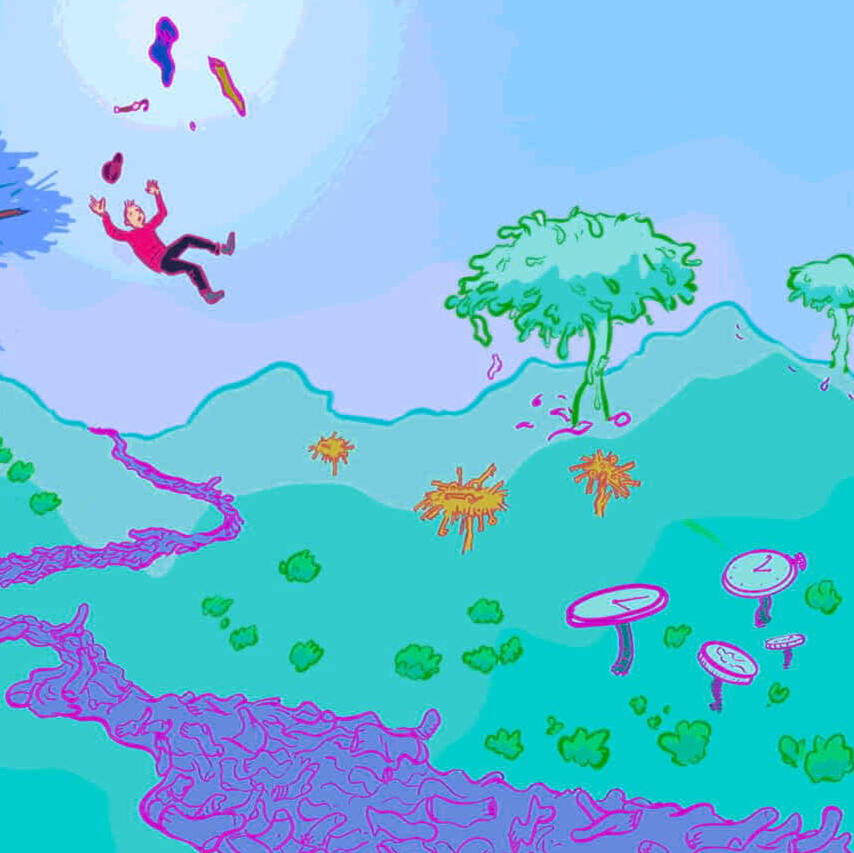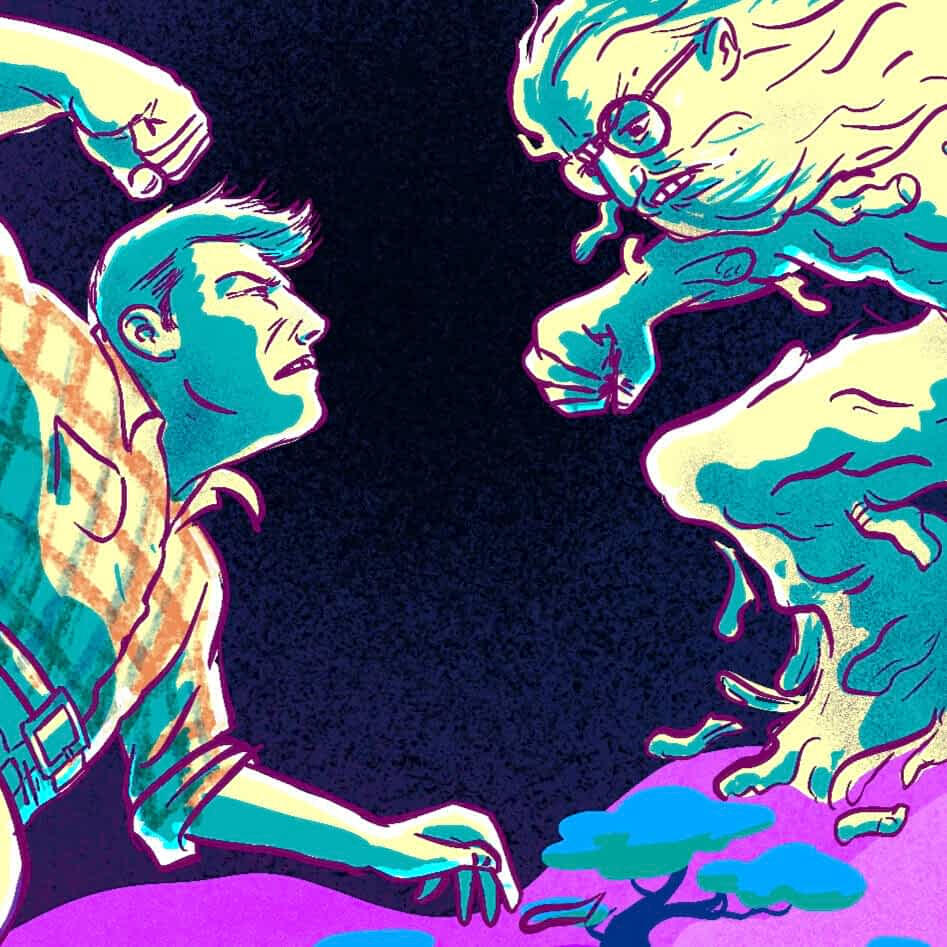 | | |
| --- | --- |
| Kate Prendergast | as Mother LaFleet, Sister Aunty, Annabelle Evans, and Ma Gorski |
| Trent Mills | as Prince Kankle, the Malignancy, Mr. Belzell, Pop Gorski, and Officer Owsley |
| Noah Bentley | as Charlie Evans |
| Trevor Bernardino | as Perry |
| Bluebelle Saracino | as Jonica |
| London Johnson | as Benny |
| Lily Resto | as Mona |
| Nirvaan Pal | as Nick |
| Sharon Omi | as Okasan |
| Michael Hagiwara | as Otosan |
---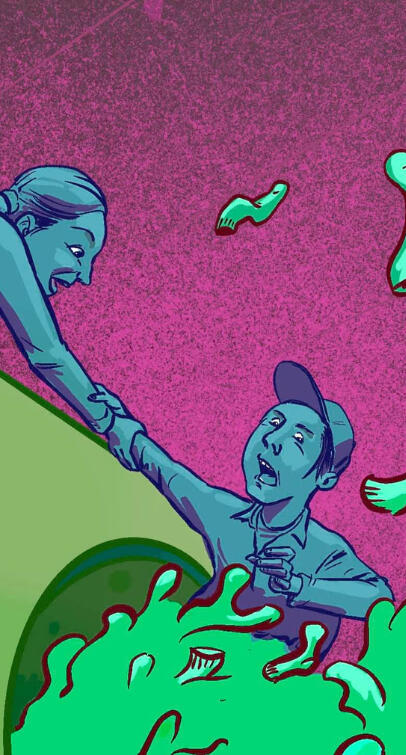 CREW
| | |
| --- | --- |
| Noel Brown | Lead Executive Producer, IHeart Media |
| Monica Miklas | Producer |
| Christina Bryan | Script Supervisor, Assistant Editor |
| Maryclaire Sweeters | Casting Director |
| Dave McKeever | Sound & Music Producer, Composer, Designer, Editor, Mixer |
---
---
© The Laundronauts. All rights reserved.